It is an exciting time here at Ubertor as we are continually looking to get our system pumped up with new features that our users will surely love. As you know, "every detail counts". So In this round of feature announcements, we are focusing on a bunch of customization optimization we did recently.
Rename and Organize your Property Details Feature Tabs
Yep, we now allow our users to rename their tabs and arrange them as they please. That way, they could stay consistent with their brand voice and "call to action" wordings. A little boost to their brand consistency.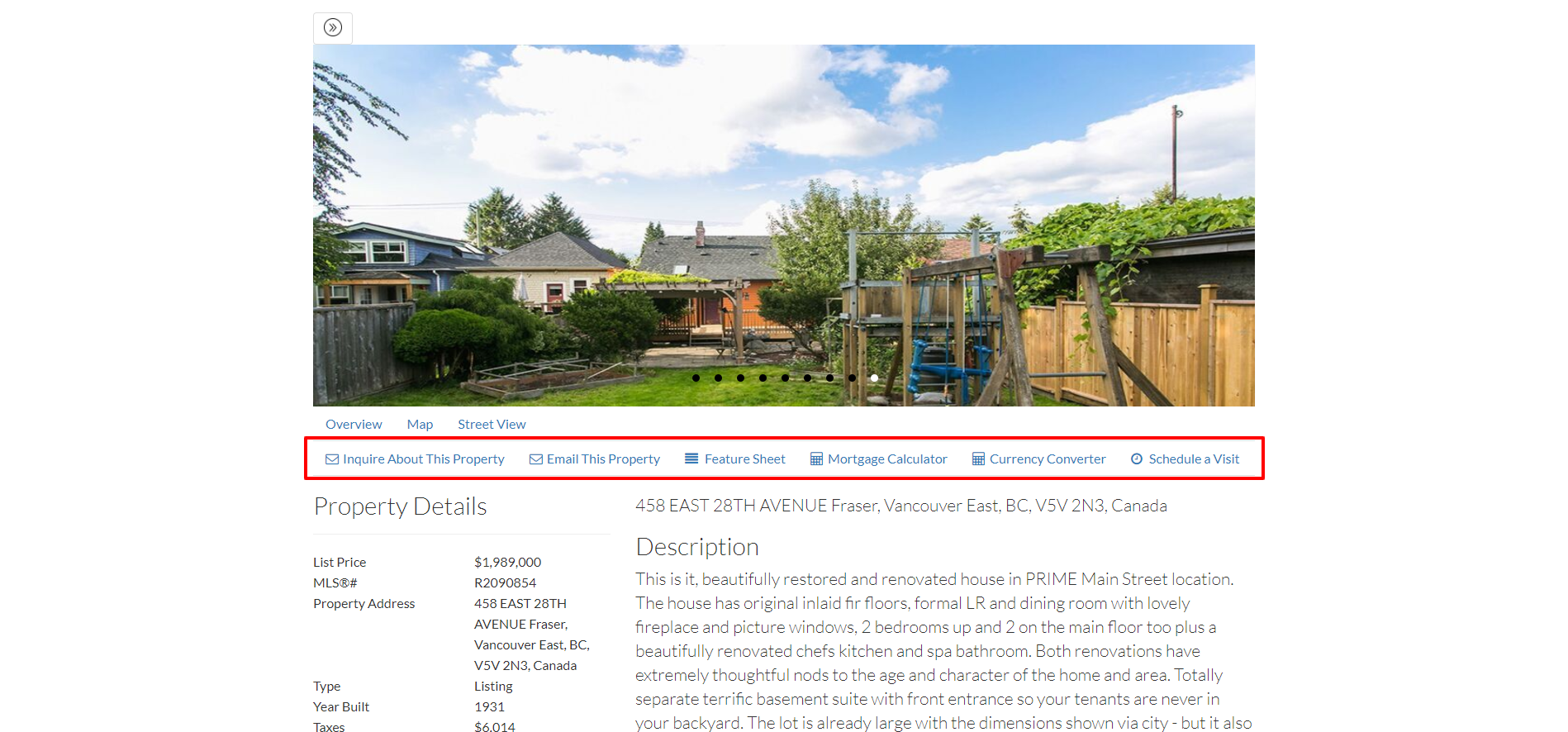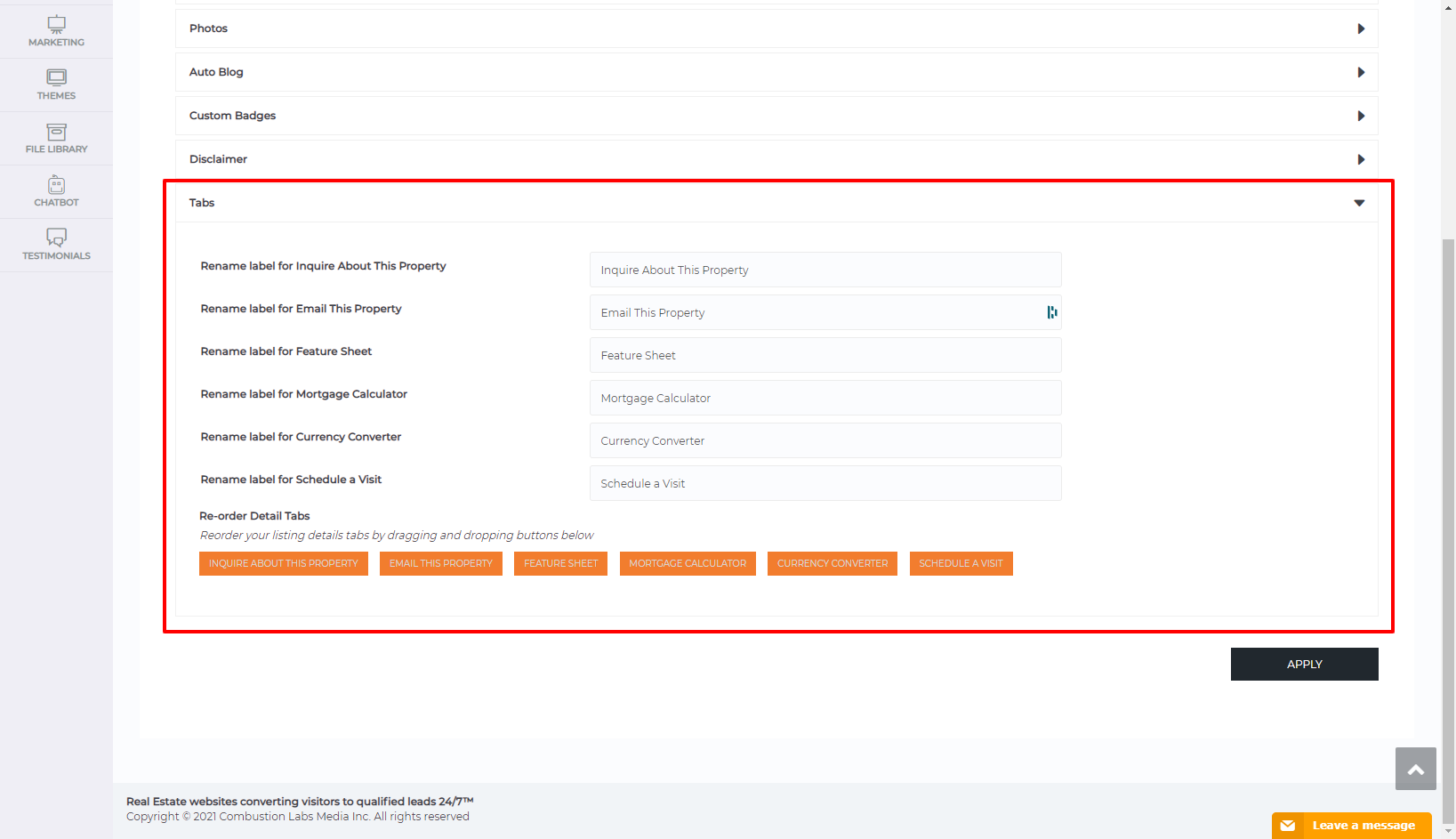 Want to try this feature out? Chat with us and we'll walk you through.
More Options for your Brokerage Logos
With a lot of brokerages updating their logos, we find the need to catch up. So we have updated our roster with the latest versions of their brands. We have also added their variations so you could select the appropriate logo to fit your theme or color scheme while still following the brokerage's branding guidelines.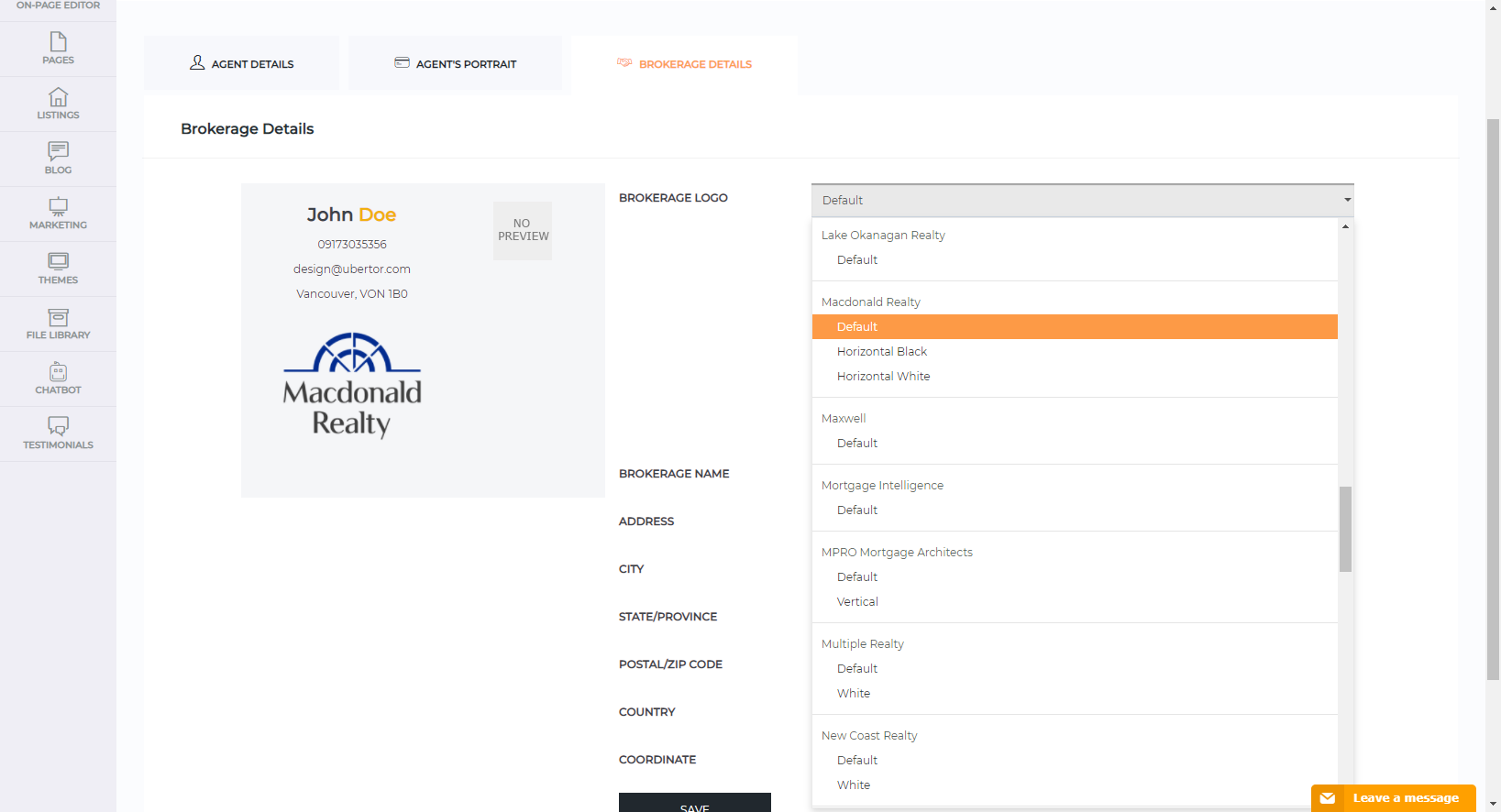 Got a more updated logo than what we have? Your brokerage not on the list? Let us know! We're just one chat away.
On-Page-Editor version 2.0 is almost finished
In the fourth quarter of last year, we announced the beta launch of our On-Page-Editor version 2 (OPEv2). Since then we have received tons of helpful feedback from our beta-testers about the features and functionality that we have to work on. We have made adjustments and tweaks to make it better and easier for you to develop your website. And now, we are excited to announce that the OPEv2 is really close to being delivered. We just need to do some tweaks here and there.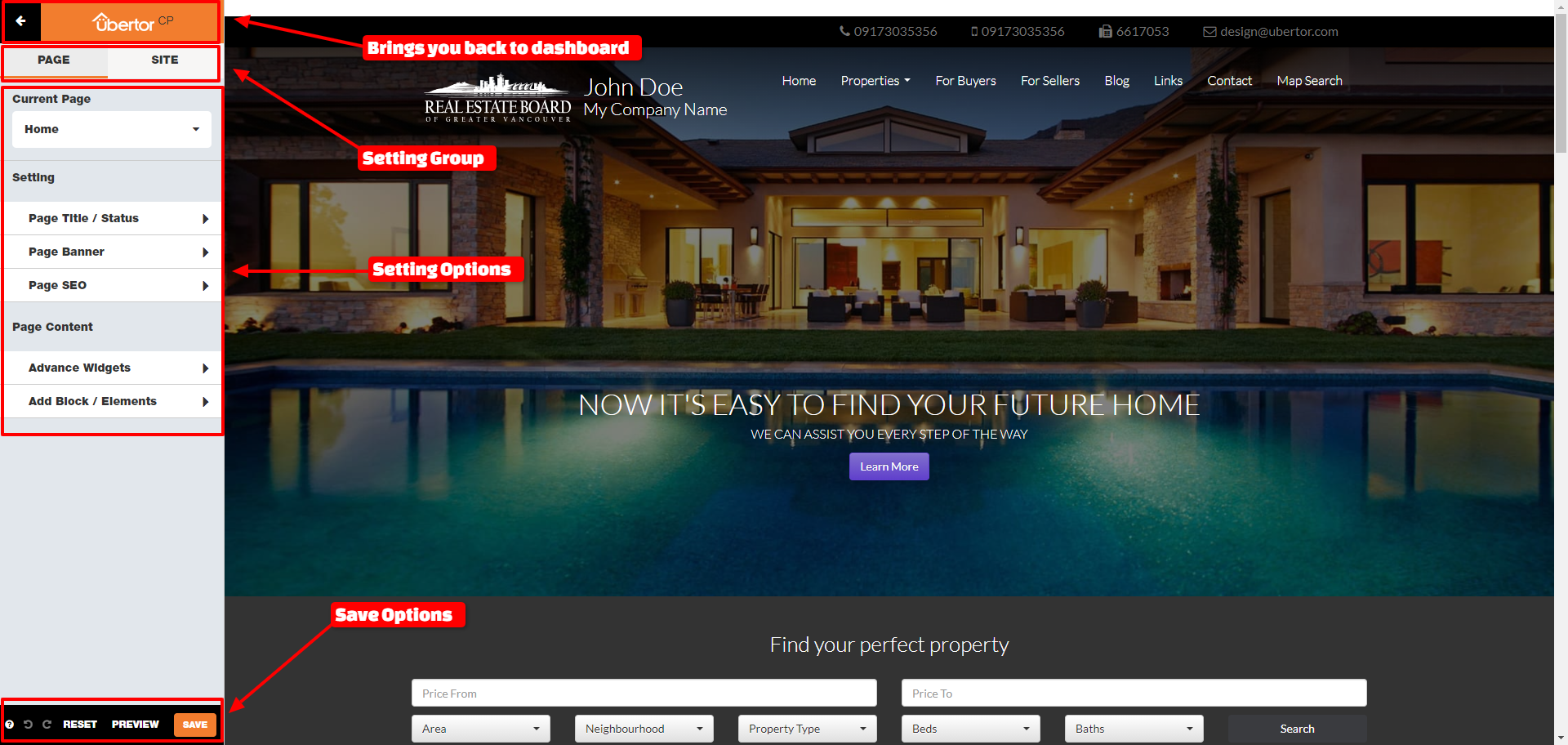 Eager to test it out and see what we got so far, before everyone else? Message us and we'll set you up.
—
That's all for now. There's a lot in our pipeline and our roadmap is as exciting as ever. As always, if you have any questions, need assistance, or have some feature requests, please don't hesitate to reach out. Our client service rock stars are on standby to assist you. We are available 9 am – 5 pm PST. You can also reach us via email at clientservices@ubertor.com, or phone at +1-604-264-1999.